 PUMP. WIPE. CLEAN. SHINE.
... la nueva definición de limpieza y sostenibilidad.
Nuestra Campaña de Crowdfunding
se pondrá en marcha en breve.

Disponemos de un número limitado de ofertas "Early Bird". Para conseguir una, haz clic en el siguiente enlace para inscribirte gratuitamente en nuestra Campaña en Kickstarter y recibir una notificación en el momento del lanzamiento.
DropWiper | posiblemente tu gadget más indispensable
Con DropWiper, hemos desarrollado y creado un dispositivo único sin residuos para la limpieza y desinfección de superficies sensibles y para la desinfección de manos que destaca entre todos los productos competidores del mercado, sobre todo en términos de sostenibilidad, rentabilidad, funcionalidad o incluso diseño.
DropWiper sustituye a las toallitas desechables del mercado en los ámbitos de aplicación correspondientes, evitando así la generación de residuos en grandes cantidades desde el principio.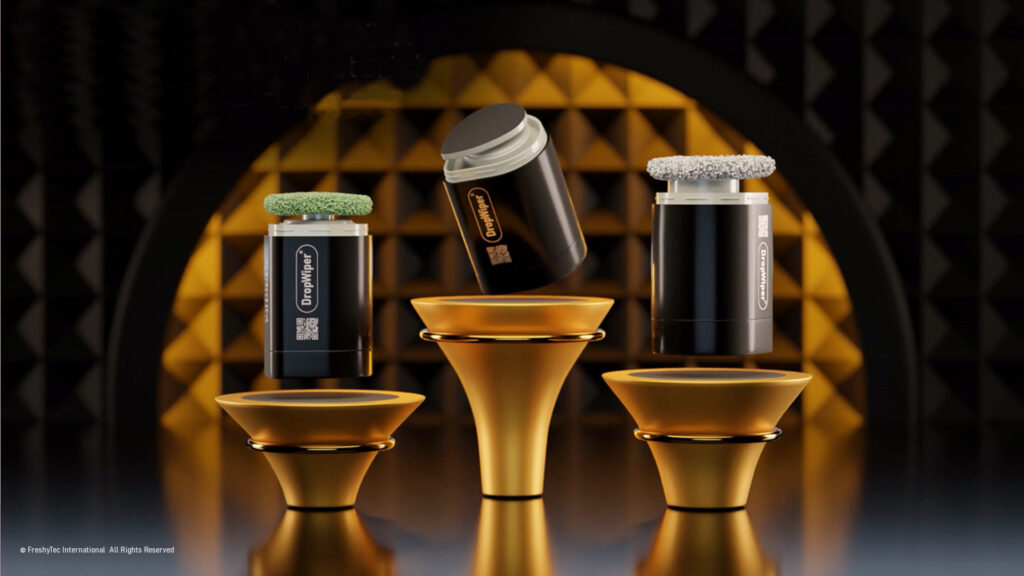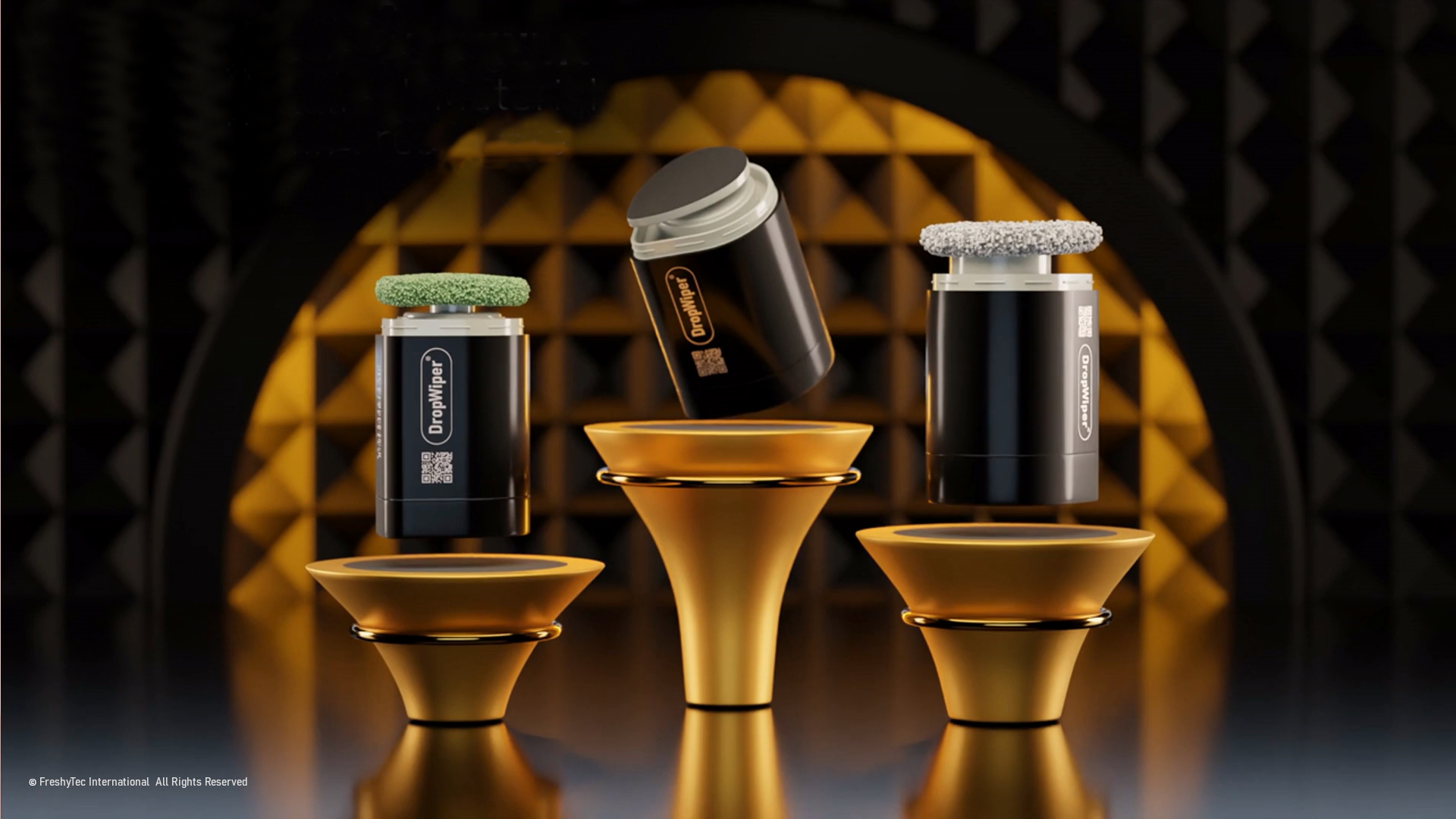 DropWiper | tu dispositivo único para tu día a día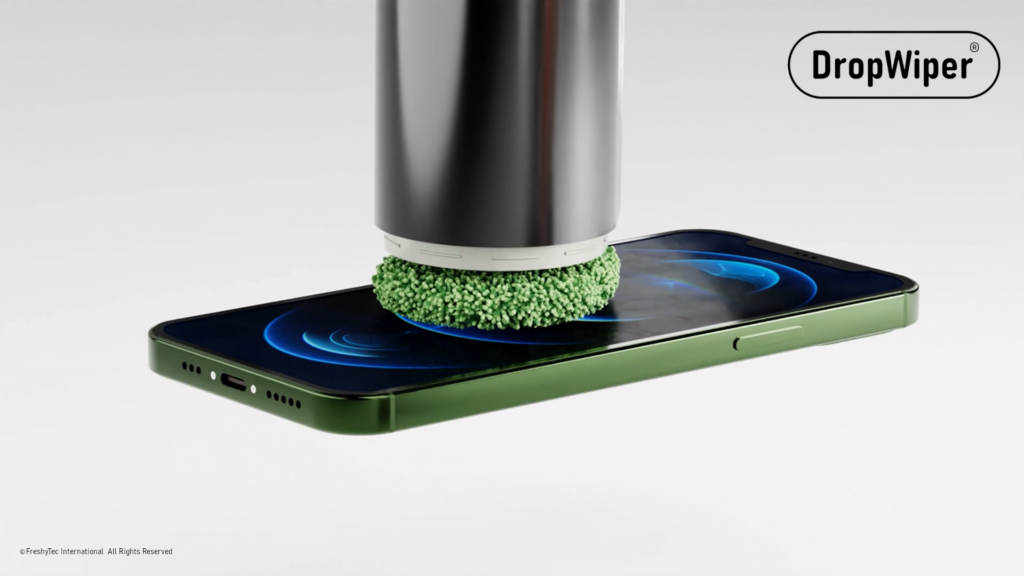 DropWiper | para limpiar y desinfectar tu smartphone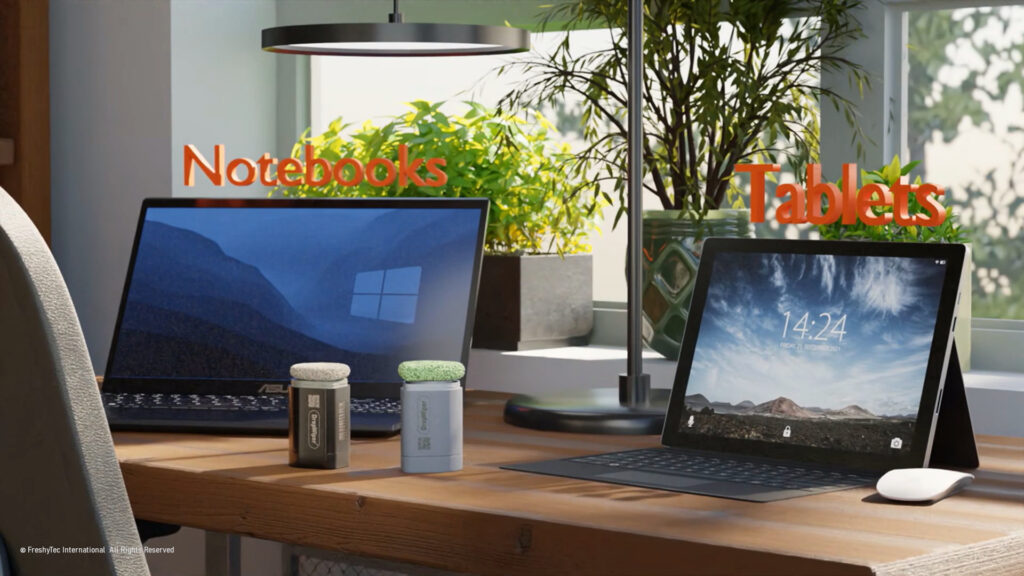 DropWiper | para limpiar y desinfectar su tableta o portátil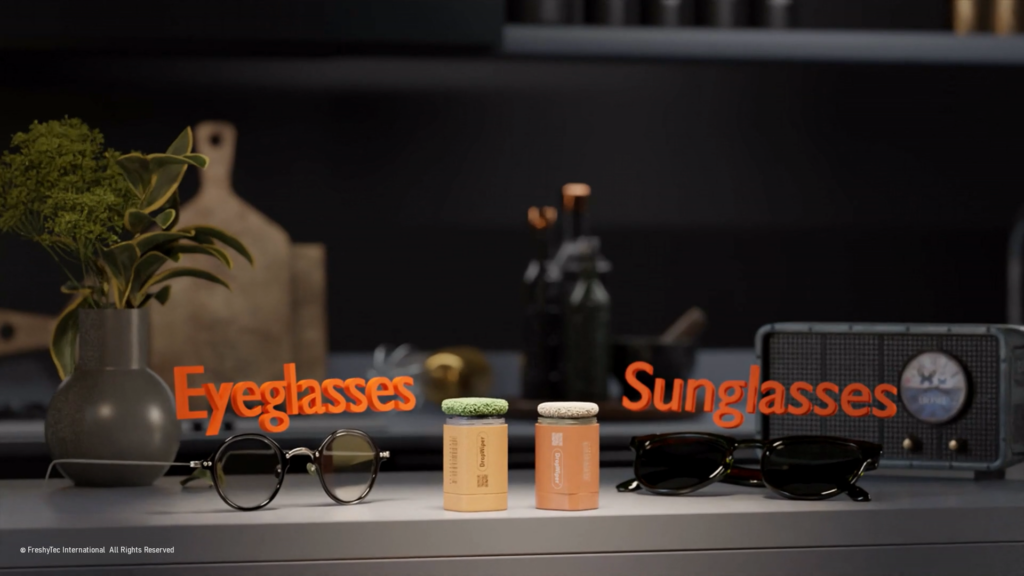 DropWiper | para limpiar tus gafas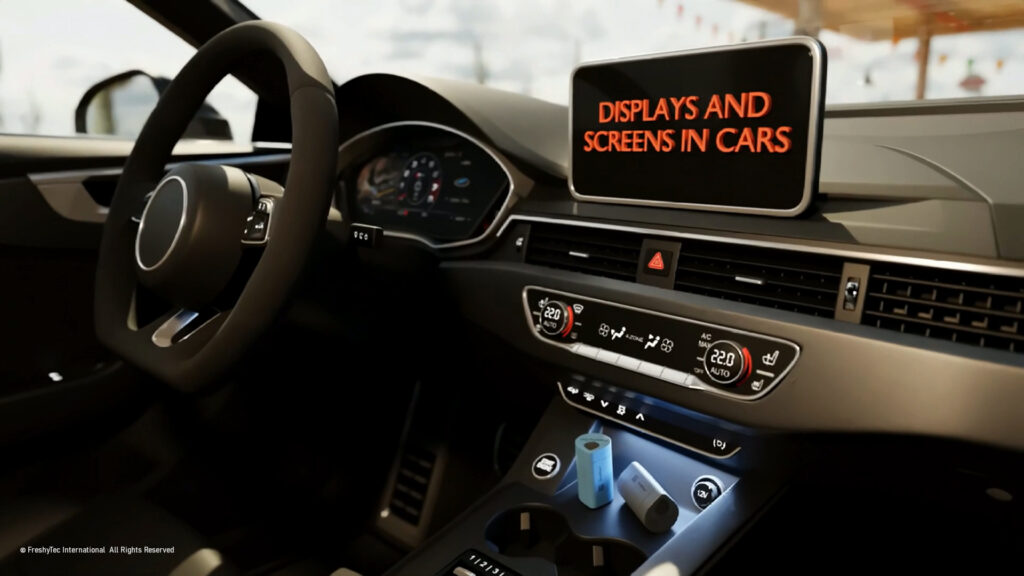 DropWiper | para limpiar y desinfectar las pantallas de tu coche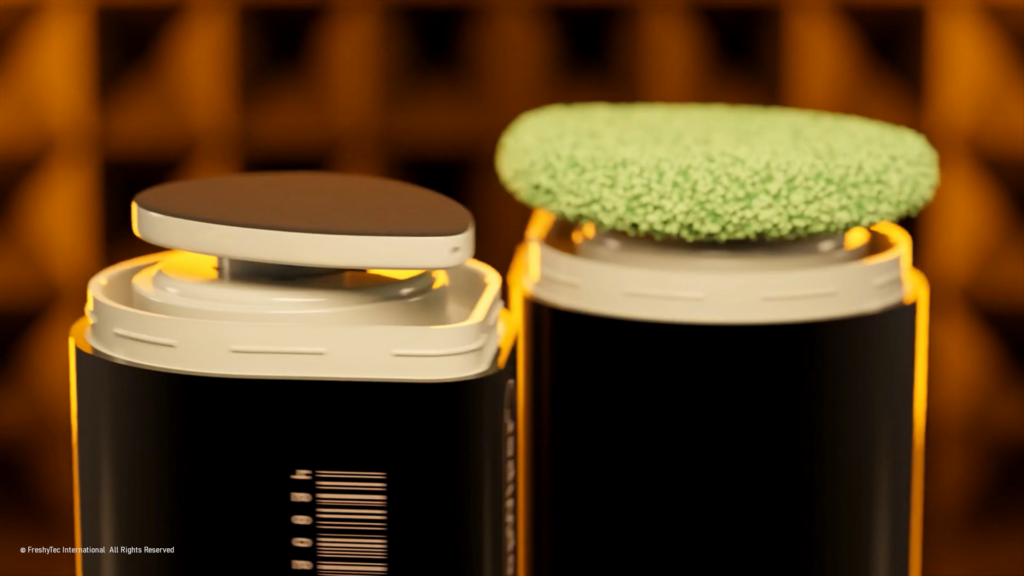 DropWiper | convertirlo en un dispensador de desinfectante en un santiamén.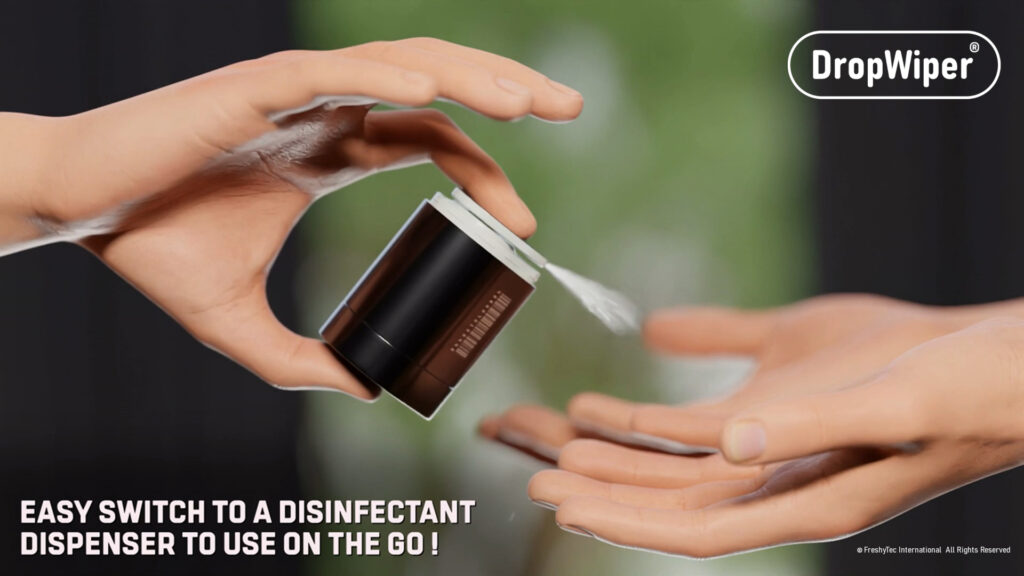 DropWiper | desinféctate las manos donde y cuando quieras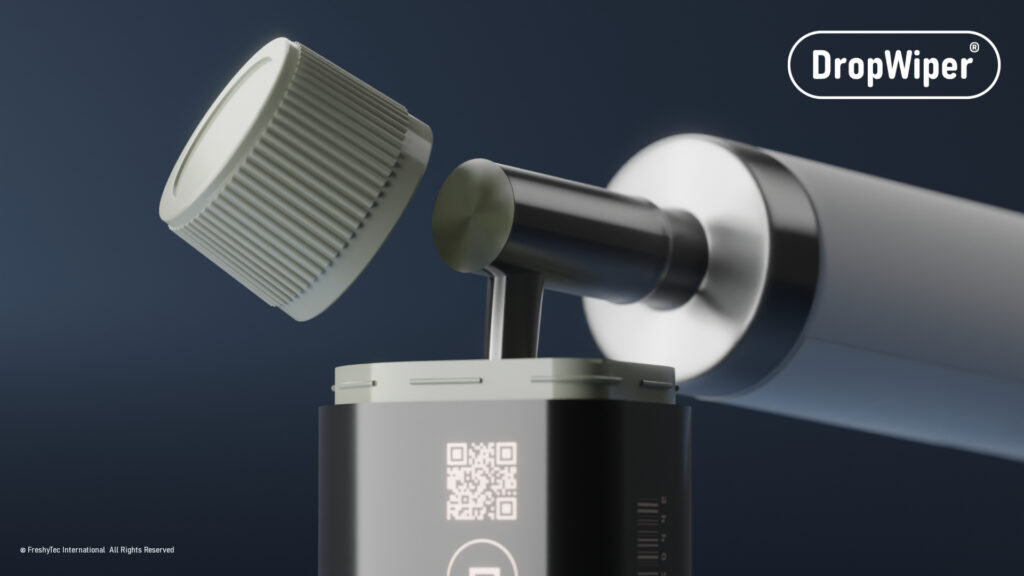 DropWiper | simplemente rellenarlo con el líquido limpiador y desinfectante de su elección tan a menudo como desee.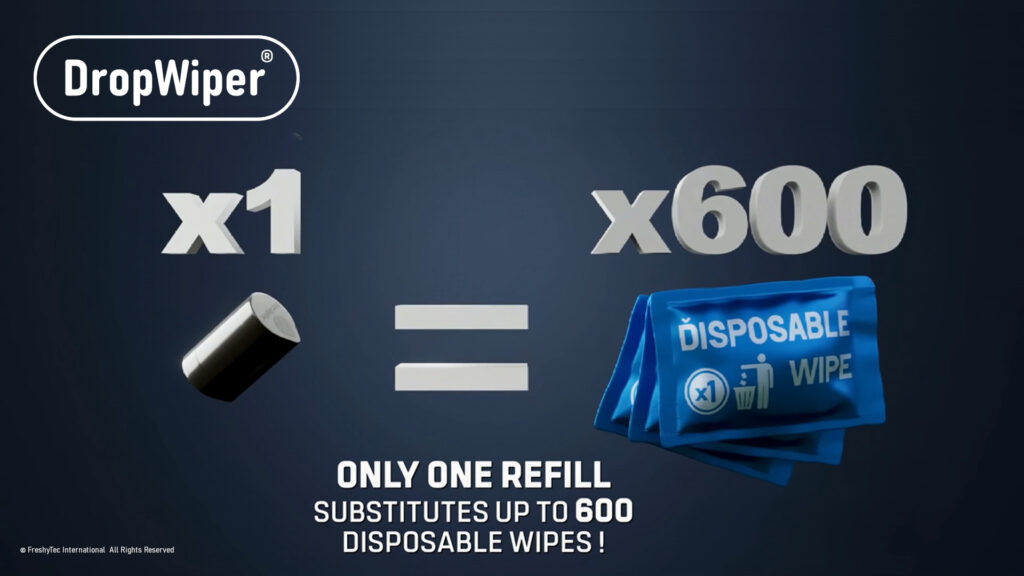 DropWiper | sustituye una gran cantidad de toallitas desechables
"Woops, phone is like new and shiny again. I don't think my phone has ever been so shiny, Meeeeega."
"The Cleaner absolutely won me over, cleaning has become part of my daily routine.
"I think it's really great, great for on the go. I've always sprayed the phone, now I'm sure nothing will break and it will shine."
"The cleaner is super practical and after cleaning the cell phone gets an anti-fog layer. I'm absolutely convinced."
Why The Touch cleaner Is So Special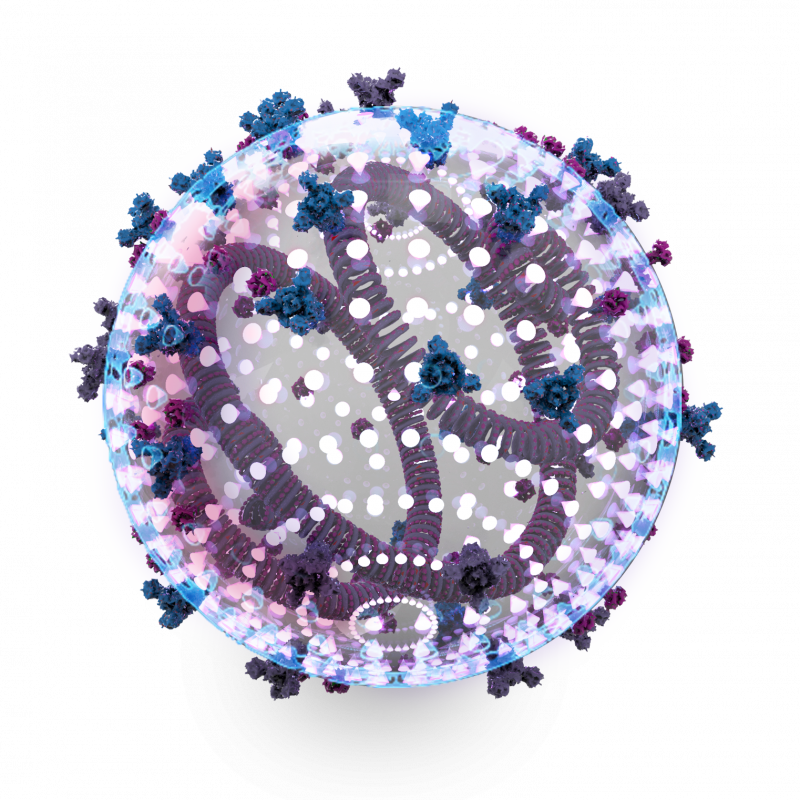 SMARTPHONE BACTERIENSCHLEUDER
On average, there are around 100 different types of bacteria and germs on your smartphone. The TouchCleaner supports you in the safe and intensive cleaning of your touch devices.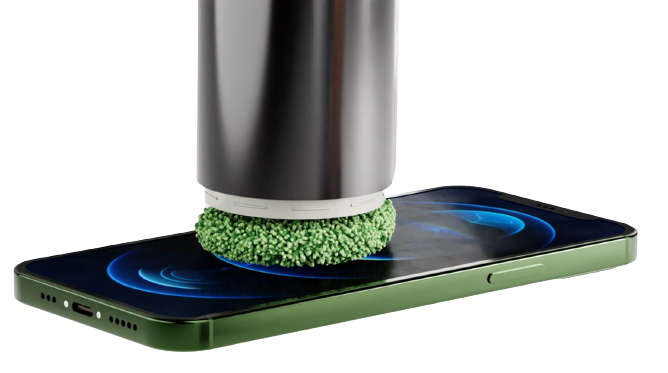 TOUCH SENSE TUCH
Ultra soft and perfect for daily cleaning of your touch devices; our Touch-Sense cloth has been specially tailored to these needs and, in combination with our TouchCleaner, guarantees a perfect result.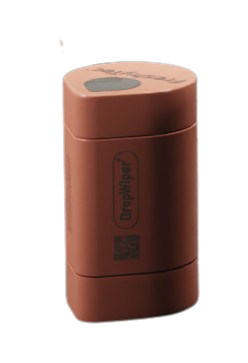 NOBLE BOTTLE PERFECT FOR ON THE GO
Elegant bottle for on the go. The TouchCleaner is only 10 cm tall and fits into even the smallest handbag. It is leak-proof and does not require propellants. 2 pumps and it's ready for use anytime, anywhere.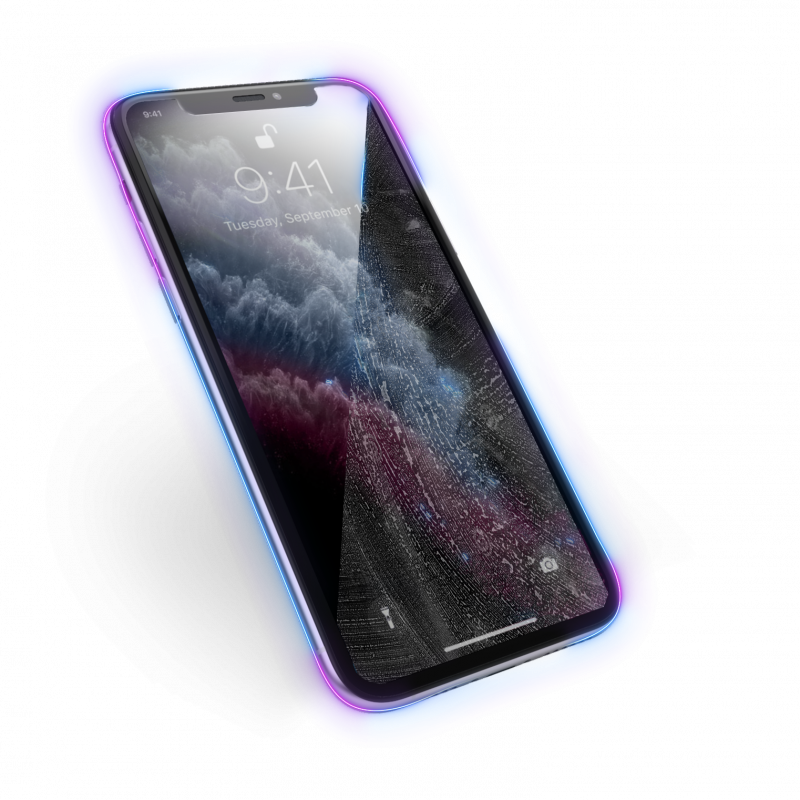 PERFECT CLEANING
Perfect cleaning without risk of damaging your display. The special composition of the cleaner "packages" the dirt particles so that there is little friction on the display surface - it also has an anti-reflective effect.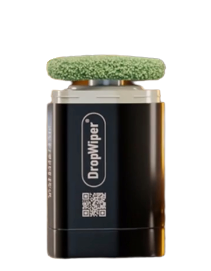 PATENTED PUMP HEAD
The patented pump head makes the difference to conventional cleaning sprays, a perfect and economical dosage is therefore guaranteed. The integrated sponge enables intensive and gentle cleaning.
ECO-FRIENDLY
The TouchCleaner is free of propellants and meets all EU environmental standards. Thanks to our technology, it is extremely economical to use, so that each bottle remains in use for a long time. That makes customers and the environment happy.